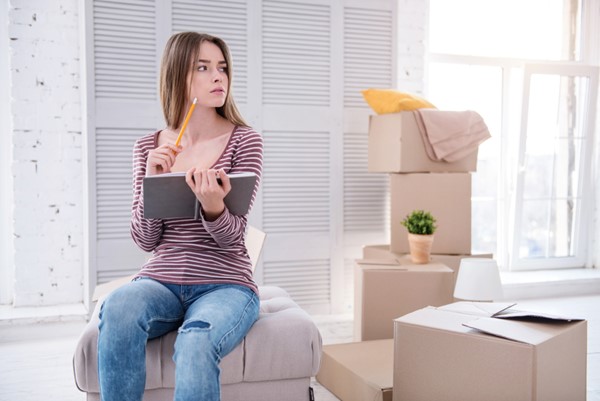 Moving to a new home can be either a fun experience or a very stressful time for you. It all depends on the way you manage the move. Being prepared for the entire process is one definite way of making sure that the whole moving experience is a fun one for you. Follow these simple ideas for a smooth moving operation.
- Find a moving company. Except you want to do the moving yourself, you might be better off with a professional moving company. Ask for good recommendations and decide on one mover that is well within your budget. Schedule a date for the moving with the company when you finally pick one. You can begin this about two months before you have to leave, to give you enough time to wrap up the process.
- Sort and purge. Decide what you want to move to your new home. Some items will probably be too old or useless where you are going too, so you should sell, give to your neighbors or donate to charity. During this period, you should also work on exhausting things that you won't move, such as perishable food items or cleaning supplies. Ideally, you should start doing this about six weeks before your moving date.
- Start Packing. At about a month to your moving date, you should start packing your non-essential items into boxes. Things that you don't use frequently should be the first to go in your boxes. Make sure you mark individual boxes with a label that identifies what is in the box and what room it's going to in your new home. As your move date draws nearer, everything you no longer need until you settle in at your new home you should pack at once.
- Clear out your home. If you have storage facilities outside your current home, like a garage or shed, you should start clearing them out for the move. You want to avoid forgetting something that might turn out to be very important. Wash, dry and pack up all your clothing too. Also, don't forget to return all items you may have borrowed from neighbors in the past.
- Final arrangements. In the last days before you leave, go round your house a few times to be sure you are not leaving anything behind. Pack a night bag that you can live out of, pending when you finally settle in at your new home. If you are using professional movers, be sure to ask them for wardrobe boxes to make it easier to have your clothes when you arrive. If you need recommendations on moving companies, ask around at the next neighborhood meeting.
Moving doesn't need to be stressful for you if handled well. Sometimes all you need is a plan of action.