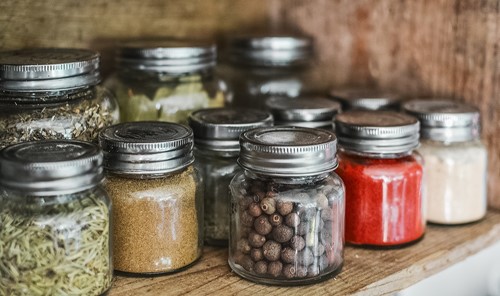 Small kitchen remodeling projects can deliver big quality of life and return on investment benefits. The kitchen also ranks as the number one room people want to change, especially when the cabinets have passed their prime. Homeowners on tight budgets may find that open shelving improves space efficiency and transforms the cooking and dining space in ways that could not have imagined.
What are the Benefits of Open Shelving in Kitchens?
Open shelving has been trending among the small kitchen remodeling ideas for many years. These designs allow home chefs to position commonly used foods such as cereal boxes, pasta and snacks in easy-to-reach places. Items like plates, bowls and cups also occupy arm's length shelf space. Lesser used items are typically relegated to higher levels. Beyond minimizing the effort it takes to retrieve things, these rank among the top benefits of installing open kitchen shelves.
Style Flexibility: Open shelves tend to work seamlessly with most kitchen decors. They can be tailored to mirror natural wood elements or be painted to fit existing color schemes. This tends to save homeowners significant money because the entire space doesn't need to be redone.
Organization: When living environments have limited space, any small kitchen remodeling project needs to have an eye on organization. Open shelves allow friends and family to see precisely what used to be hidden behind cabinet doors. That generally encourages homeowners to maintain a heightened level of shelf organization.
Budget-Friendly: Anyone who has priced kitchen cabinets discovers quality products often come at a premium cost. By contrast, open shelves can be installed by handy DIY property owners. Hiring a carpenter generally won't break the bank either. That's largely because the pine lumber often used to build them tends to be relatively inexpensive. Homeowners can save a few extra bucks by removing outdated cabinets themselves as well.
Eye-Catching Displays: Open shelves provide people an opportunity to display fine dishes, colorful cookware and collectible items. They can be leveraged as both space-efficient and aesthetically pleasing. It may also come as something of a surprise, but the packaging of many dry goods employs graphics that infuse color into the space.
Expansive Feel: The optics of an open-shelved kitchen can be vastly different from those with traditional cabinets. Because cabinets have defined front panels, the eye understands the limits of the space as ending at that point. Open shelves produce a layered experience. The mind understands that the back wall is where the space ends and dishes and other items occupy the foreground. It may seem like an illusion when you think about it, but open shelves generally make kitchens appear bigger.
These proven benefits make open shelves small kitchen remodeling project darlings. However, it's also essential to consider whether this type of kitchen design makes sense for you. If you believe that the thought of maintaining an organized space feels challenging, closing cabinet doors might be the best upgrade. If the idea of creative displays, roominess, and space check your kitchen boxes, this small kitchen remodeling project could be perfect for you.